Gregg Wren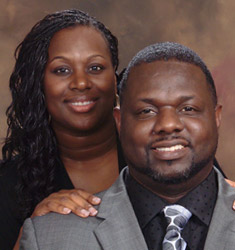 Matthew 16:16-18
Jesus Christ is The Pastor of His Universal Church, which He founded in the first century. His Universal Church consists of All who has come to trust in Him and Him alone for their salvation apart from anything else. Since Jesus Christ is The Pastor, The Head of the Universal Church then He is also The Pastor and Head of all local churches where saints assemble themselves together and are led by The Holy Spirit through His Word (See The Bible and specifically 1 Timothy).
God is Sovereign!!!
Psalm 115:3, "But our God is in heaven; He does whatever He pleases."
Psalm 135:5-6, "For I know that the Lord is great, and our Lord is above all gods. Whatever the Lord pleases He does, In heaven and in earth, In the seas and in all deep places."
Gregg Wren is an elder/pastor who seeks to faithfully preach and teach the Scriptures book by book, chapter by chapter and verse by verse. He began preaching the Word of God when he was 20 years of age. He completed his studies at Tyndale Theological Seminary and has since then been a pastor of two churches. Having been in the ministry for 28 years, God has given him a wealth of knowledge and wisdom through the study of The Bible, the ministry of the Word and life experiences. He is married to Schwon and together they have four boys and two girls. He seeks diligently to understand the Scriptures and has a burden to feed and tend to the needs of the saints of God and witness to lost souls.
GREGG WREN II
Gregg Wren II is a minister whom God has raised to be a leader of this local church. He is a student of The Word of God who has been faithfully teaching and preaching for the last 6 years. He loves The Lord and seeks above all to honor and glorify God in ministry and life. He also has a burden to serve the saints of God and witness to lost souls.